Residential Septic Tank Pumping, Cleaning, Repair, Maintenance, Service and Installation
YOUR RESIDENTIAL SEPTIC TANK IS YOUR RESPONSIBILITY
Homes in the United States Are Connected to Septic According to the U.S. Census
Did you know as a homeowner you're responsible for your septic system?
Did you know a malfunctioning system can contaminate groundwater?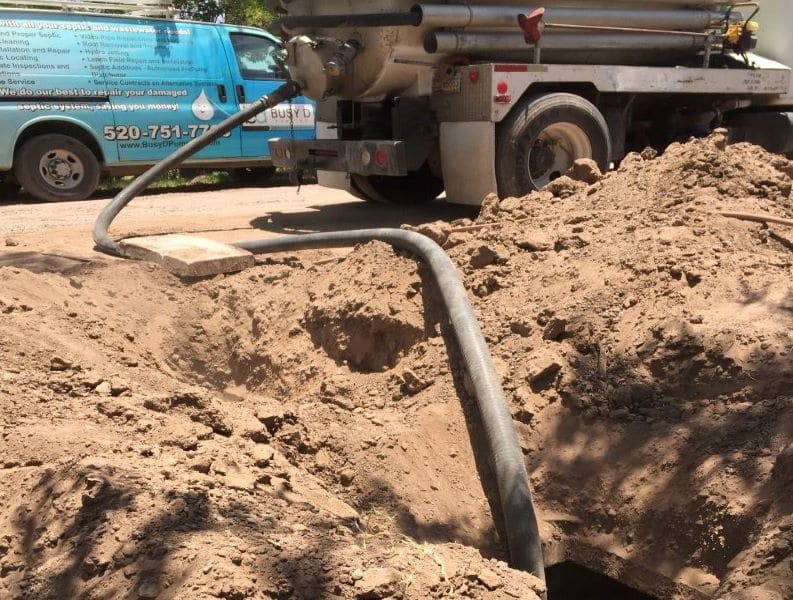 Do you know how to maintain and care for your septic system?
Conventional & Alternative Systems
Conventional
The majority of septic systems are called "conventional systems" these consist of a septic tank and leach field. Our technicians are NAWT trained and certified on conventional systems AND alternative systems. Busy D Pumping offers service contracts on all septic systems.
ALternative
All other types of onsite wastewater disposal systems are called Alternative systems. These systems are used when site conditions will not allow for a conventional system.  A few types of alternative systems are Mound systems, Pump and Haul, Sonomex and Orenco systems. If you have an Orenco system ask us about our service contract and 24hr monitoring systems.
We help homeowners understand the needs of their residential septic tank pumping systems.
We believe it is better to educate homeowners about their septic systems then to just respond to the septic tank emergency calls.
If your system is not properly maintained it WILL backup. If properly designed, constructed and maintained, your septic system will provide long term, effective treatment of household wastewater.
Emergency services provided after office hours and weekends.
Location
3255 E District St
Tucson, AZ 85714
Office Hours
Monday: 7am – 4:30pm
Tuesday: 7am – 4:30pm
Wednesday: 7am – 4:30pm
Thursday: 7am – 4:30pm
Friday: 7am – 4:30pm
Saturday: Closed
Sunday: Closed